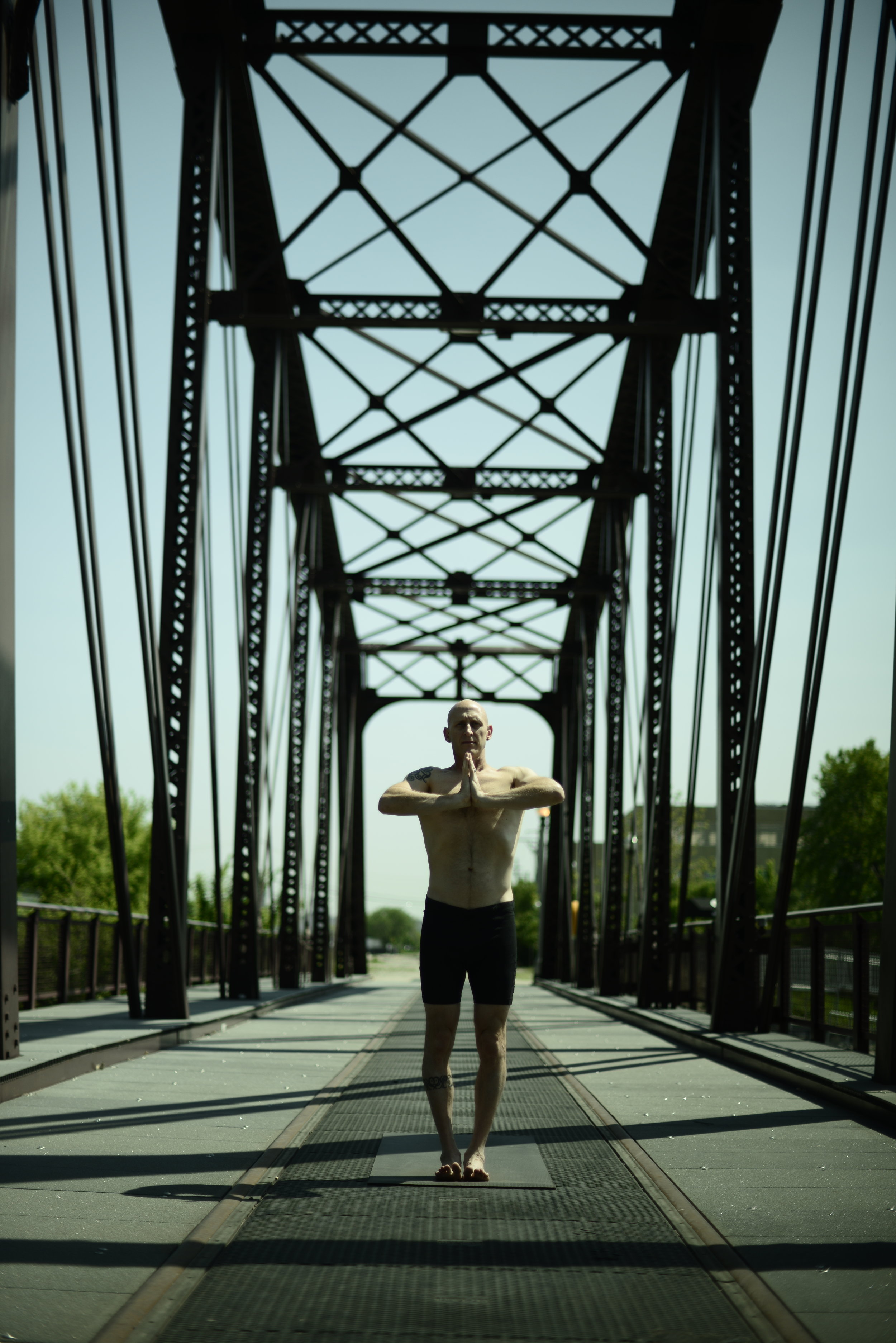 RICH'S SCHEDULE:
MONDAY & WEDNESDAY ashtanga/hatha self-practice : 7 - 9am
MONDAY, TUESDAY & THURSDAY youth yoga : 4.30 - 5.30pm
TUESDAY uptempo yoga: 10-11.15am
WEDNESDAY uptempo yoga : 12.30- 2pm
THURSDAY ashtanga remix (uptempo yoga) : 10-11.30am
THURSDAY vinyl vinyasa: 6-7.15pm
SATURDAY hatha yoga: 10-11.15am
SUNDAY beginner/gentle yoga : 12.30-1.30pm
SUNDAY midtempo yoga : 4.30-5.45pm
I happened upon yoga while in the Judo program at North Eastern Illinois University 12 years ago.
The Yoga slowly brought me to places of awakenings, what was right in my life and what was not so right. Once I submitted to a daily practice I could see who I always wanted to be. I changed focus and began practicing and studying to be a Yoga instructor. I completed two teacher trainings along with many immersions and workshops at Yogaview between 2005 and 2015. Primary focus was Ashtanga Vinyasa and Anusara Yoga. In October 2015 I began studying Hatha Yoga with Mahayogi Gokulacandra das, Jani Jaatinen.
I am grateful to the Yoga community of Chicago for embracing me, for sharing the practice and your friendships.